gene regulation of cell identity
Alternative polyadenylation and other post-transcriptional regulatory processes are key mechanisms responsible to define the transcript repertoire of cells. Using a combination of high-throughput sequencing and computational approaches, we study how these mechanisms influence cellular differentiation and their contribution to the development of neurodegenerative diseases.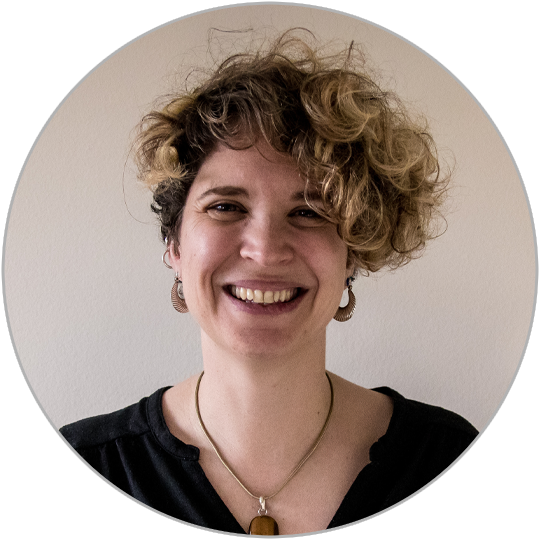 Group Leader, Regenerative Medicine Program of IDIBELL
Lab focus – Understanding post-transcriptional regulation in cell differentiation and its alteration in neurodegenerative diseases
The mechanisms that define cell identity in complex organisms are still largely unknown. Most efforts have been focused on understanding how a few transcription factors direct cell differentiation in particular circumstances, such as during development or in cancer. However, many post-transcriptional processes, which are essential for defining the final transcript repertoire in a cell, have been overlooked and their role in establishing this identity is much less understood. In the lab, we want to understand how post-transcriptional regulatory processes, and in particular alternative polyadenylation, are coordinated at the individual cell level and how they contribute to the differentiation of cells both in health and disease conditions.
By combining single-cell transcriptomics with cellular reprogramming we can characterize at the molecular level how gene expression and post-transcriptional regulation are altered in several conditions and which is their contribution to the development if neurodegenerative diseases. By differentiating iPSCs to different types of neurons and other neural related cells, we can now study the differentiation process globally and identify all the gene expression changes responsible for the differentiation of individual cell types. Additionally, by comparing the differences in the differentiation of patient-derived and healthy iPSCs cells, we can identify the altered gene pathways that explain the onset and the progression of the disease.
The molecular mechanisms responsible for the development of neurodegenerative diseases, such as Alzheimer's and Parkinson's disease, are still largely unknown. We want to investigate how the basic molecular biology mechanisms involved in the regulation of RNA are altered in neurodegenerative diseases. This research will likely contribute to identify new targets for the development of new diagnostic tools and personalized medicine interventions.
Single-cell transcriptomics, post-transcriptional regulation, alternative polyadenylation, neural differentiation, computational biology, neurodegeneration
Plass M*, Solana J*, Wolf FA, Ayoub S, Misios A, Glažar P, Obermayer B, Theis FJ, Kocks C, Rajewsky N. Cell type atlas and lineage tree of a whole complex animal by single-cell transcriptomics. Science. 2018 May 25;360(6391). pii: eaaq1723. doi: 10.1126/science.aaq1723. Epub 2018 Apr 19. PubMed PMID: 29674432. *authors contributed equally to this work.
Plass M*†, Rasmussen SH*, Krogh A†. Highly accessible AU-rich regions in 3′ untranslated regions are hotspots for binding of regulatory factors. PLoS Comput Biol. 2017 Apr 14;13(4):e1005460. doi: 10.1371/journal.pcbi.1005460. eCollection 2017 Apr. PubMed PMID: 28410363; PubMed Central PMCID: PMC5409497. *authors contributed equally to this work. † co-corresponding authors.
Rehfeld A*, Plass M*, Døssing K, Knigge U, Kjær A, Krogh A, Friis-Hansen L. Alternative polyadenylation of tumor suppressor genes in small intestinal neuroendocrine tumors. Front Endocrinol (Lausanne). 2014 Apr 15;5:46. doi: 10.3389/fendo.2014.00046. eCollection 2014. PubMed PMID: 24782827; PubMed Central PMCID: PMC3995063. *authors contributed equally to this work.
Plass M, Eyras E. Approaches to link RNA secondary structures with splicing regulation. Methods Mol Biol. 2014;1126:341-56. doi:10.1007/978-1-62703-980-2_25. PubMed PMID: 24549676.
Macias S, Plass M, Stajuda A, Michlewski G, Eyras E, Cáceres JF. DGCR8 HITS-CLIP reveals novel functions for the Microprocessor. Nat Struct Mol Biol. 2012 Aug;19(8):760-6. doi: 10.1038/nsmb.2344. Epub 2012 Jul 15. PubMed PMID: 22796965; PubMed Central PMCID: PMC3442229.
Plass M, Codony-Servat C, Ferreira PG, Vilardell J, Eyras E. RNA secondary structure mediates alternative 3'ss selection in Saccharomyces cerevisiae. RNA. 2012 Jun;18(6):1103-15. doi: 10.1261/rna.030767.111. Epub 2012 Apr 26. PubMed PMID: 22539526; PubMed Central PMCID: PMC3358634.