Hematopoietic Stem Cell Biology and Leukemogenesis
Identification of Molecular and Cellular Pathways involved in hematopoietic stem cell specification and oncogenic transformation
Hematopoiesis is a hierarchical process controlled by a rare population of multipotent hematopoietic stem cells (HSCs). Inherited disorders affecting HSCs and their progeny are responsible for malignant and non-malignant hematological diseases. The goal of studying hematopoietic development is not only to elucidate the development trajectory of blood cells, but also to provide insights for treatment of hematological disorders.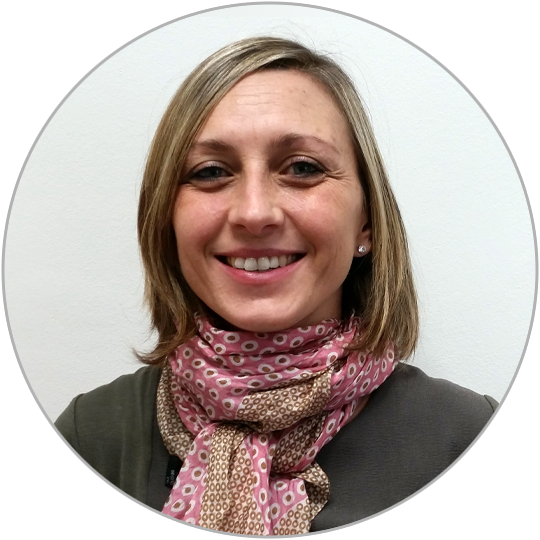 Principal Investigator, Regenerative Medicine Program of
IDIBELL
Associate Professor, Department of Pathology and Experimental Therapy, University of Barcelona
Associated Group Leader of P-CMRC
Lab Focus-Elucidating molecular and cellular mechanism regulating hematopoietic development
Hematopoietic stem cells (HSCs) are considered the base of adult hematopoiesis. Currently, most of these hematological disorders are curable by HSC transplantation. However, the limited availability of optimally human matched donor remains a challenge, especially for individuals of non-Caucasian background or mixed ethnicity. Human pluripotent stem cells (PSCs), including embryonic stem cells (hESCs) and induced PSCs (hiPSCs), can differentiate in vitro into various hematopoietic cell type and could represent an ideal source of customized HSCs for clinical application. Furthermore, HSCs derived from patient-iPSCs not only represent an invaluable hematological disease modeling but might provide a cell-based platform for therapeutic screening. The production of engrafting HSCs from human PSCs will depend on the accurate recapitulation of embryonic hematopoiesis. Currently, our laboratory is working on 1) identification of developmental pathways involved in the generation of HSCs to direct the differentiation of PSCs into clinically relevant hematopoietic cells; 2) developing iPS cell based models of blood cancer stem cell development. These goals will be realized by combining genomics, transcriptomics, gene editing and cell biological techniques.
Understanding the hematopoietic development it is crucial to faithfully reproduce the process of HSC development in vitro generating cell replacement therapies for the treatment of blood-related genetic diseases and leukaemia.
Hematopoietic Stem Cell (HSC), blood cancer, reprogramming, induced pluripotent stem cells (iPSCs)
Fernández-Muñoz B, Rosell-Valle C, Ferrari D, Alba-Amador J, Montiel MÁ, Campos-Cuerva R, Lopez-Navas L, Muñoz-Escalona M, Martín-López M, Profico DC, Blanco MF, Giorgetti A, González-Muñoz E, Márquez-Rivas J, Sanchez-Pernaute R. Retrieval of germinal zone neural stem cells from the cerebrospinal fluid of premature infants with intraventricular hemorrhage. Stem Cells Transl Med. (2020). Online ahead of print.
Castaño J, Aranda S, Bueno C, Calero-Nieto FJ, Mejia-Ramirez E, Blanco E, Wang X, Prieto C, Zabaleta L, Rovira M, Jiménez-Delgado S, Gӧttgens B, Di Croce L, Menendez P, Raya A and
Giorgetti A.
GATA2 directly represses cardiac fates to promote hematopoietic specification of human mesoderm. Stem Cell Reports, 13:515-529. (2019).
Giorgetti A*
; Castaño J; Bueno C; Diaz GR; Delgado M, Espinosa L; Menendez P*. Proinflammatory signals are insufficient to drive definitive hematopoietic specification of human HSCs in vitro. Exp Hematol. 45; 85-93. (2017). *co-corresponding authors
Muñoz-López A, Romero-Moya D, Prieto D, Ramos-Mejía V, Agraz-Doblas A, Varella I, Buschbeck M, Palau A, Carvajal-Vergara A,
Giorgetti A
, Ford A, Lako M, Granada I, Ruiz-Xivillé, Rodríguez-Perales S, Stam RW, Fraga MF, Nakanishi M, Cazzaniga G, Bardini M, Fernandez AF, Bueno C, Menendez P. Developmental refractoriness of MLL-rearranged human B-cell acute leukemias to reprogramming into pluripotency. (2016). Stem Cell Reports;7:602-618. (2016).
Castaño, J; Menéndez, P; Bruzos, C; Straccia, M; Sousa, M; Zabaleta, L; Vázquez, N; Zubiarrain, A; Canals, JM; Sonntag, KC; Ugedo, L; Carvajal-Vergara, X; Torrecilla, M; Sánchez-Pernaute, R;
Giorgetti, A
. Rapid and efficient direct conversion of human hematopoietic cells into neurons by SOX2 and c-MYC Sendai vectors. Stem Cell Reports. 3:1118-1131. (2014).
Ruiz S, Gore A, Li Z, Panopoulos AD, Montserrat N, Fung HL,
Giorgetti A
, Bilic J, Batchelder EM, Zaehres H, Schöler HR, Zhang K, Izpisua Belmonte JC. Analysis of protein-coding mutations in hiPSCs and their possible role during somatic cell reprogramming. Nat Commun. 4, 1382. (2013).
Giorgetti A
, Marchetto MC, Li M, Yu D, Fazzina R, Mu Y, Adamo A, Paramonov I, Castaño J, Monasterio MB, Bardy C, Cassiani-Ingoni R, Liu GH, Gage FH, Izpisúa Belmonte JC.. Cord blood-derived neuronal cells by ectopic expression of SOX2 and c-MYC. Proc Natl Acad Sci U S A. 109, 12556-61. (2012)
Gore A, Li Z, Fung HL, Young JE, Agarwal S, Antosiewicz-Bourget J, Canto I,
Giorgetti A
, Israel MA, Kiskinis E, Lee JH, Loh YH, Manos PD, Montserrat N, Panopoulos AD, Ruiz S, Wilbert ML, Yu J, Kirkness EF, Izpisúa Belmonte JC, Rossi DJ, Thomson JA, Eggan K, Daley GQ, Goldstein LS, Zhang K. Somatic coding mutations in human induced pluripotent stem cells. Nature. 471, 63-7 (2011).
Giorgetti A
, Montserrat N, Rodriguez-Piza I, Azqueta C, Veiga A and Izpisúa Belmonte JC. Generation of induced pluripotent stem cells from human cord blood with only two factors: Oct4 and Sox2. Nature Protocols. 5, 811-820 (2010)
Giorgetti A
, Montserrat N, Aasen T, Gonzalez F, Rodríguez-Pizà I, Vassena R, Raya A, Boué S, Barrero MJ, Aran-Corbella B, Torrabadella M, Veiga A and Izpisúa Belmonte JC.. Generation of induced pluripotent stem cells from human cord blood using OCT4 and SOX2. Cell Stem Cell. 5, 353-358. (2009)